Villa La Estancia Cabo – Unit 3101
Panoramic Oceanfront – 3 Bed / 4 Bath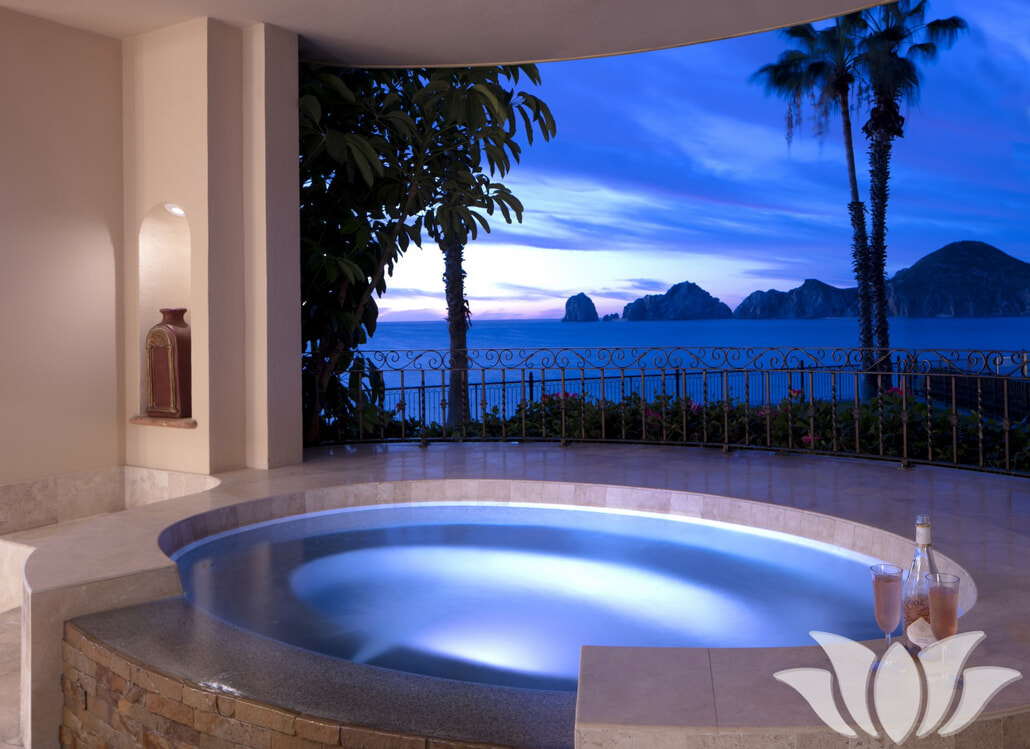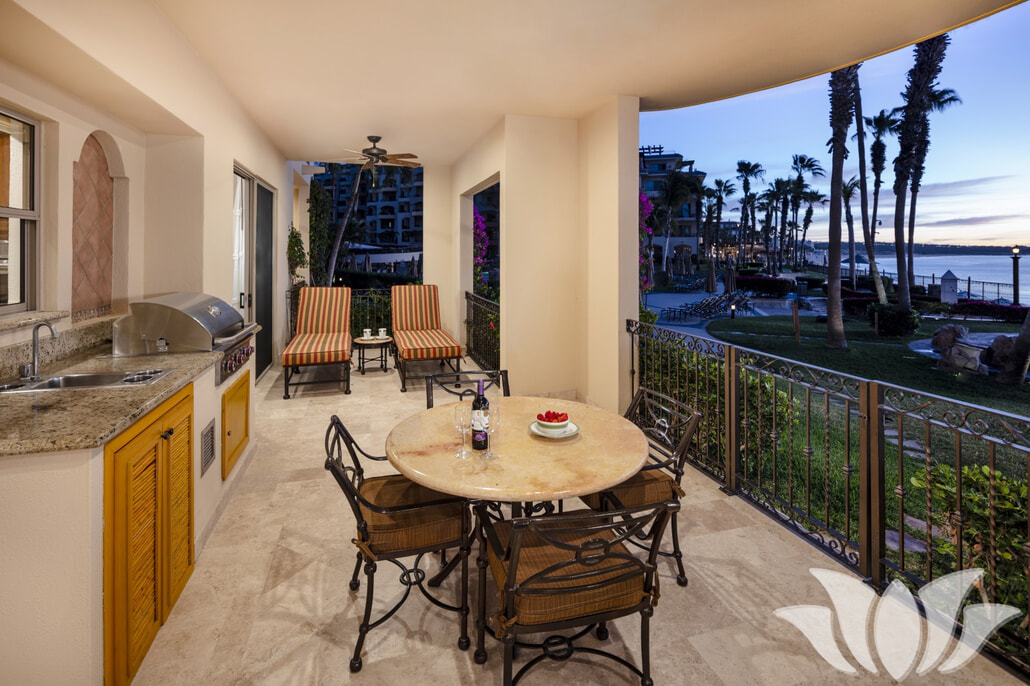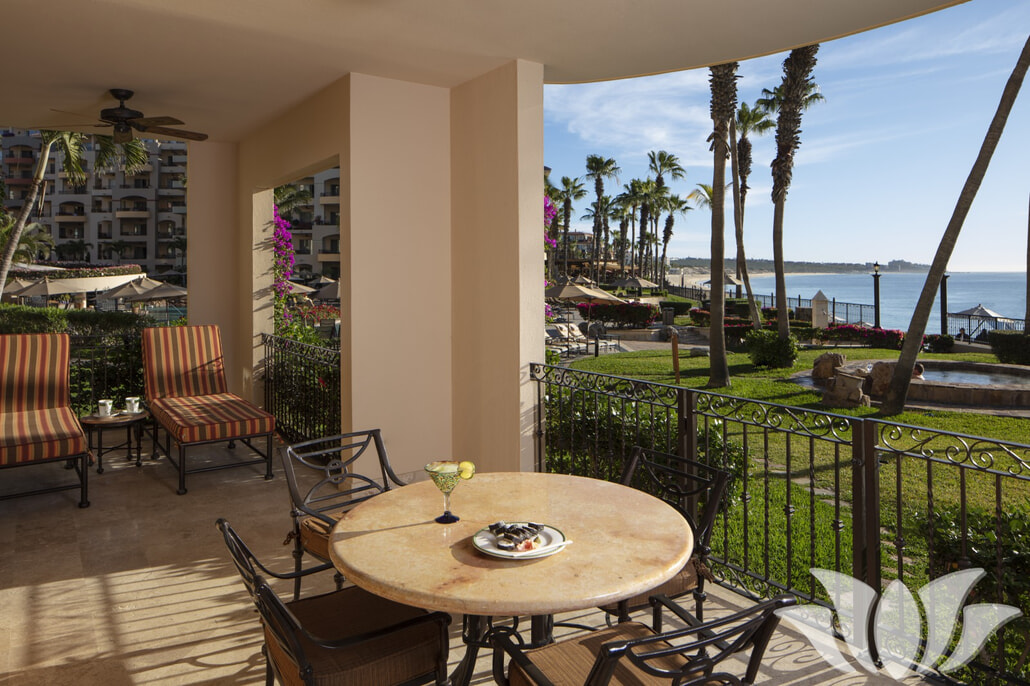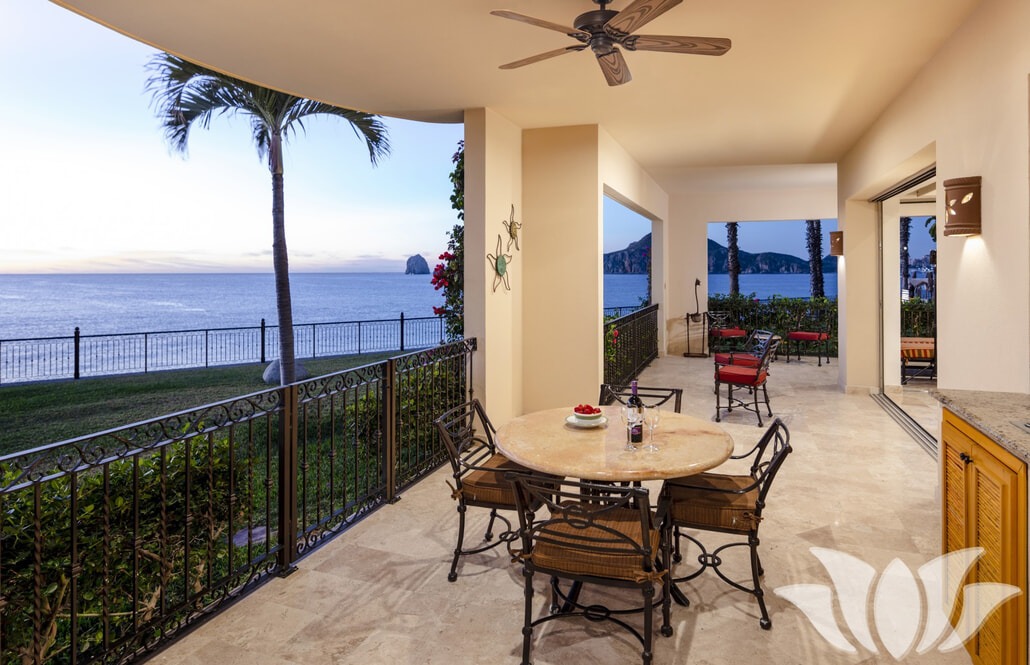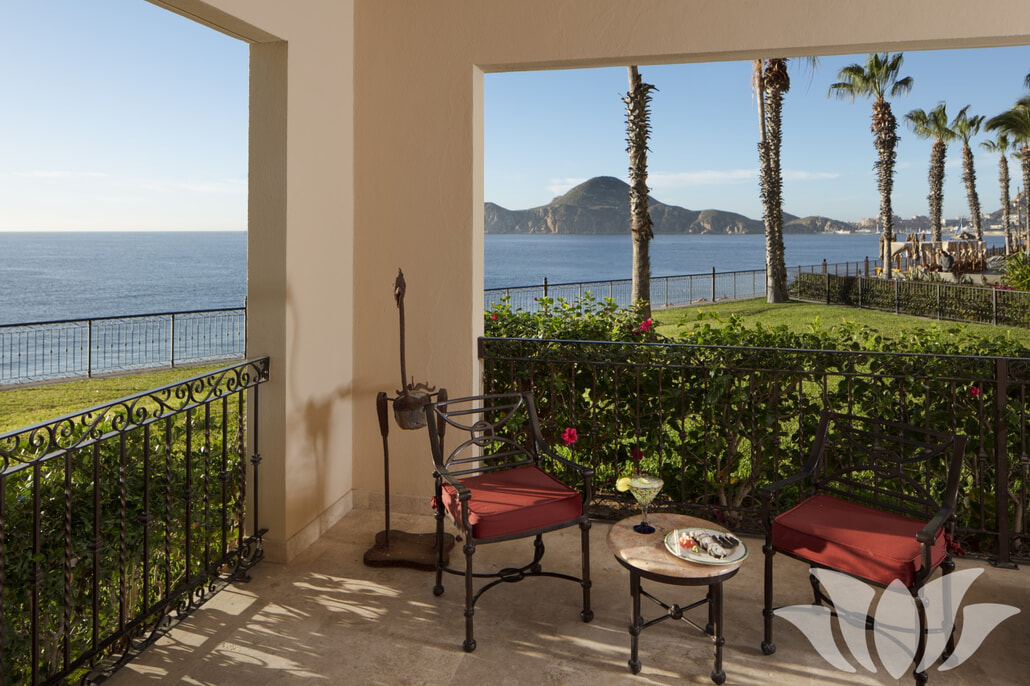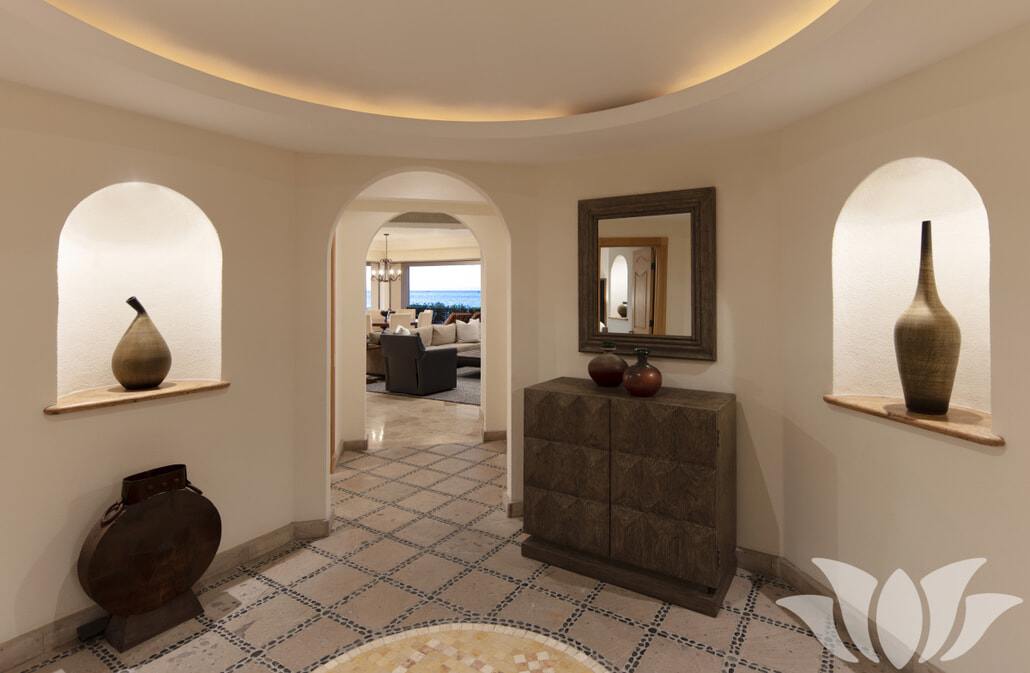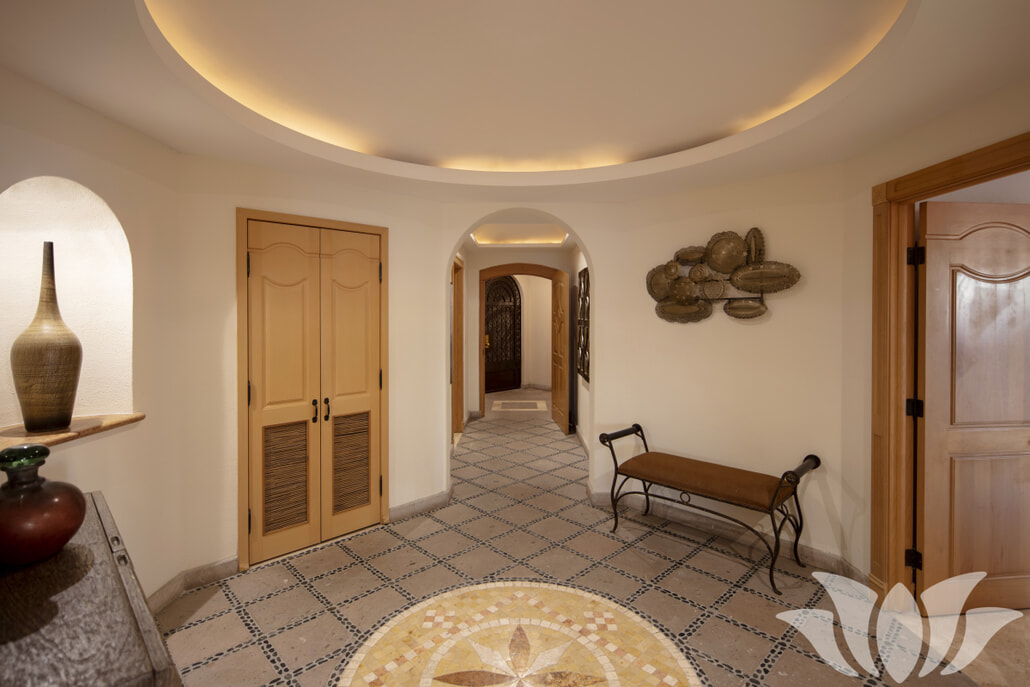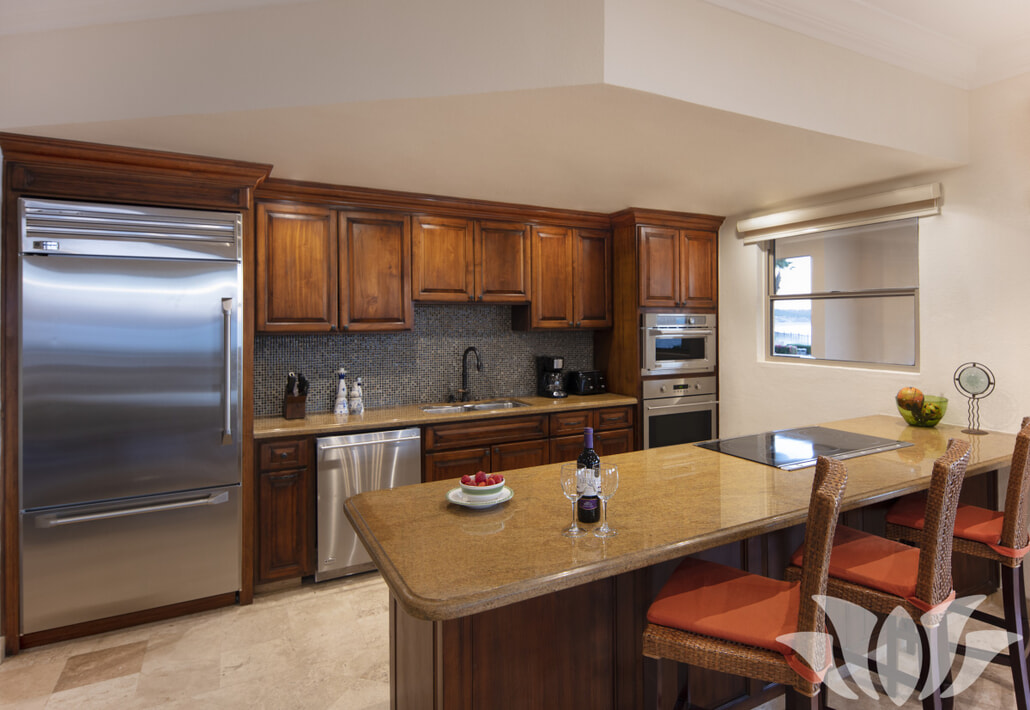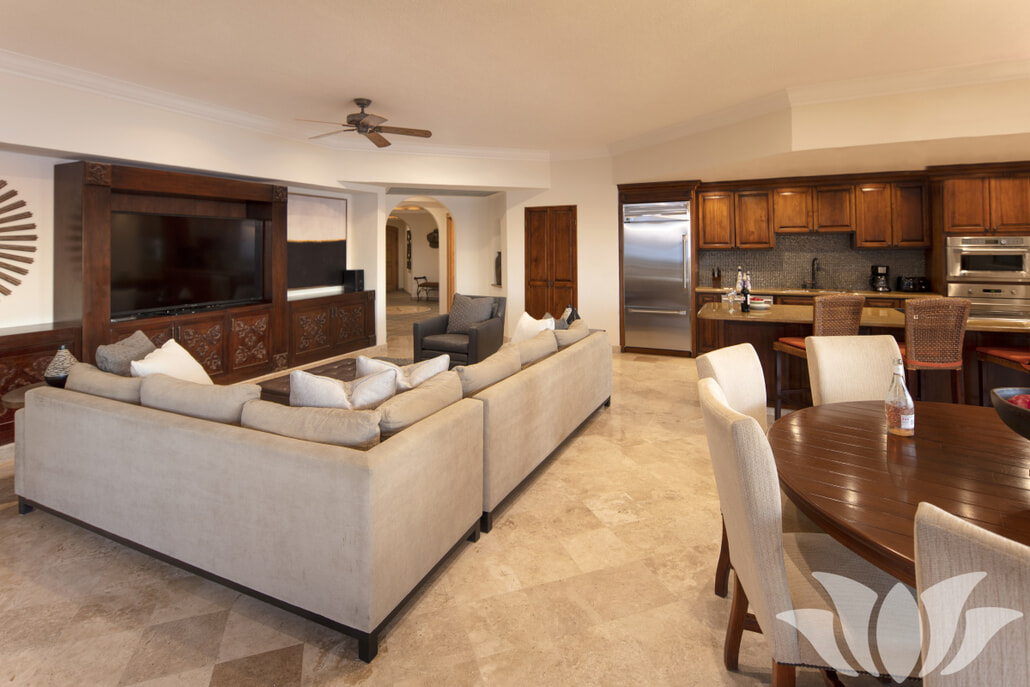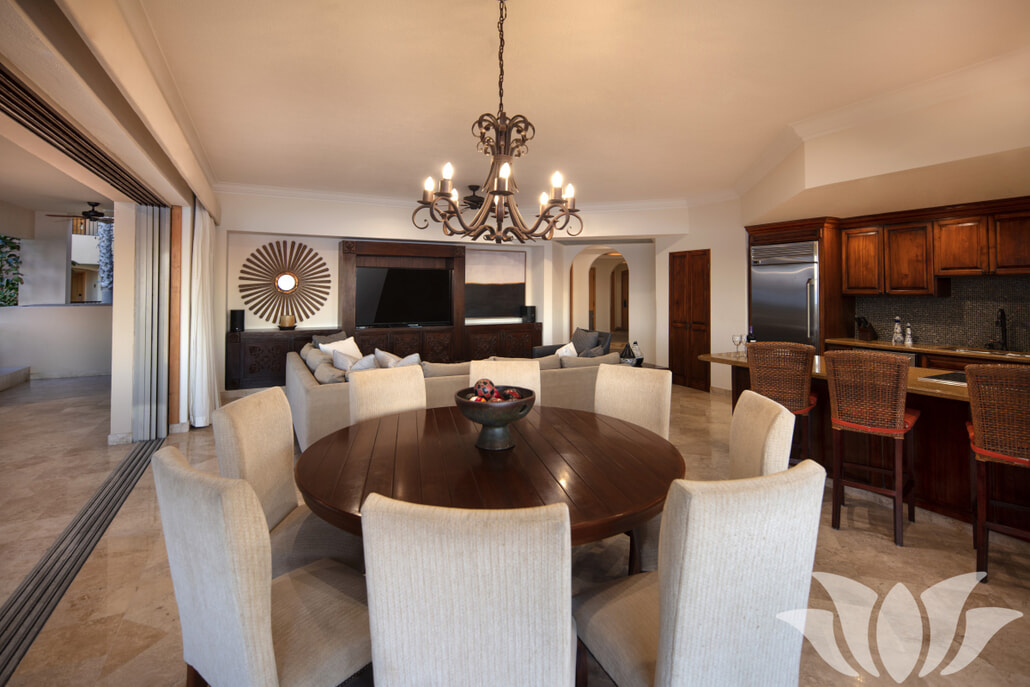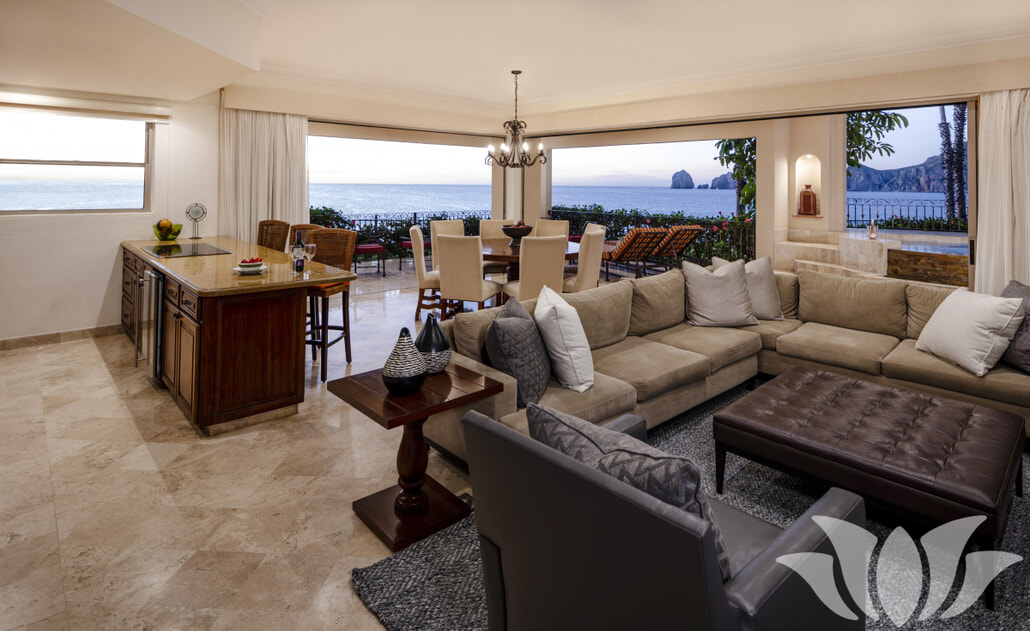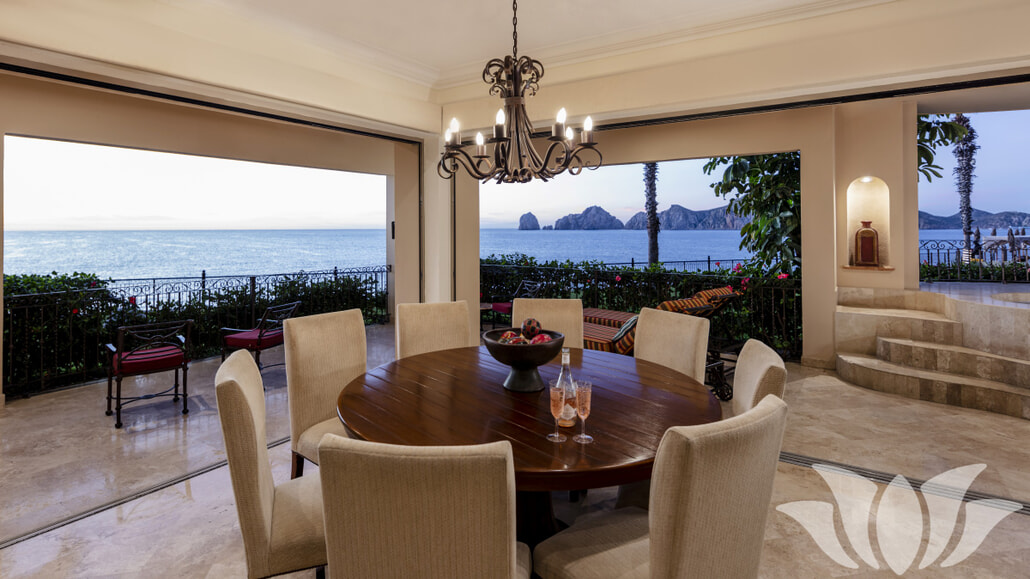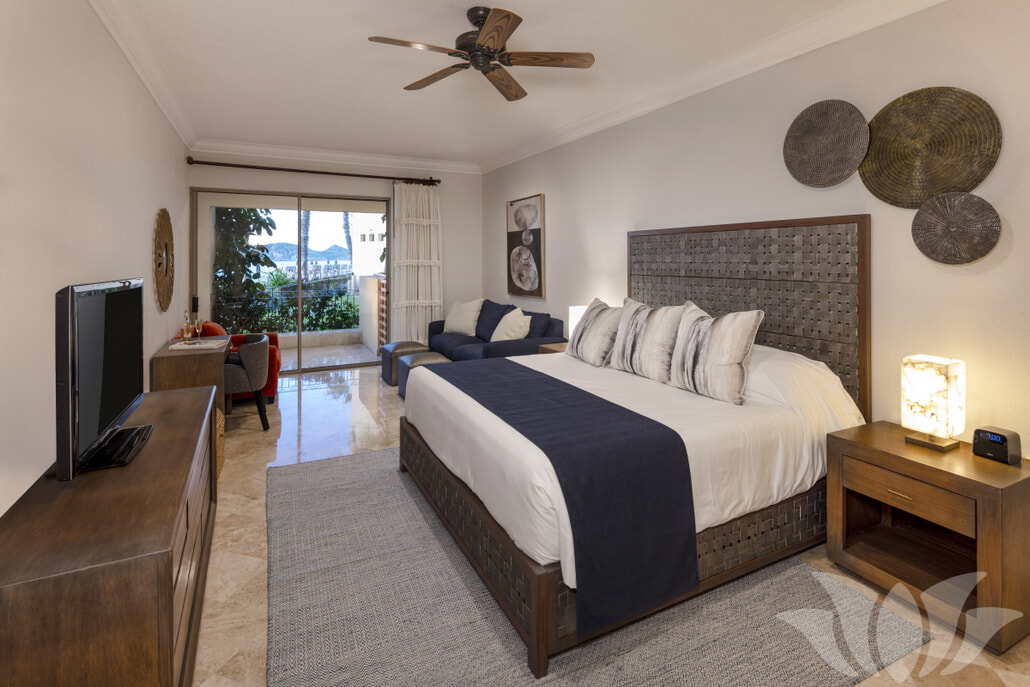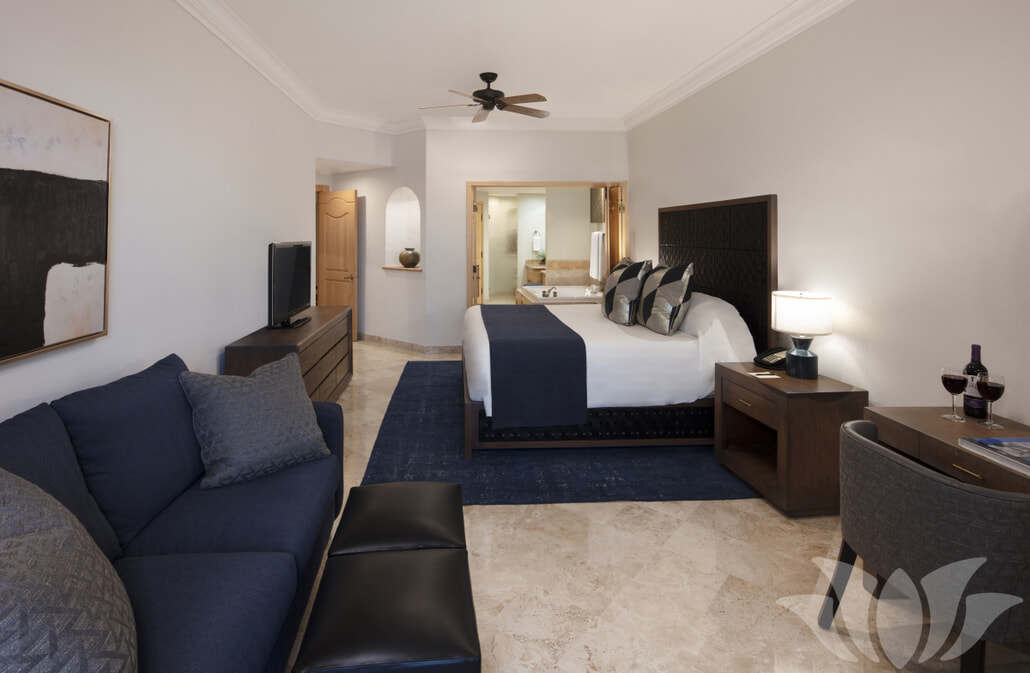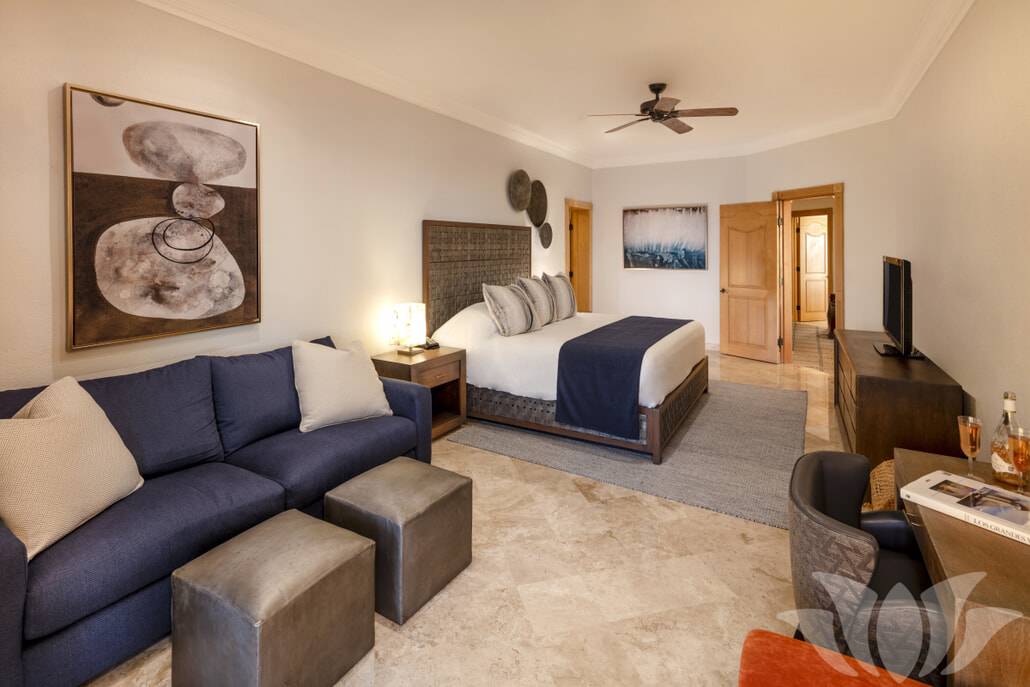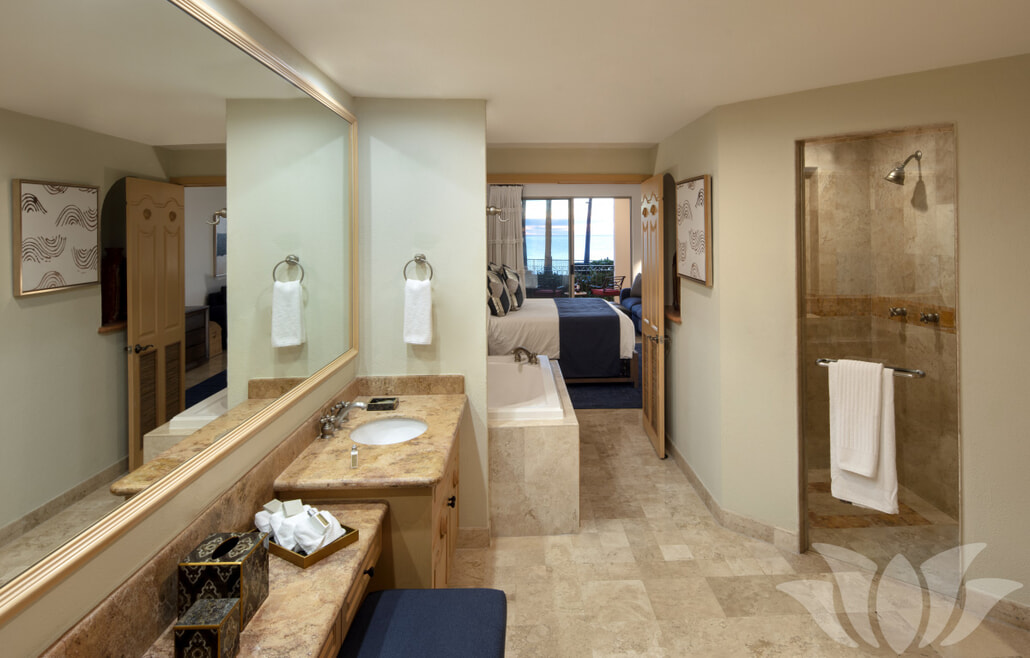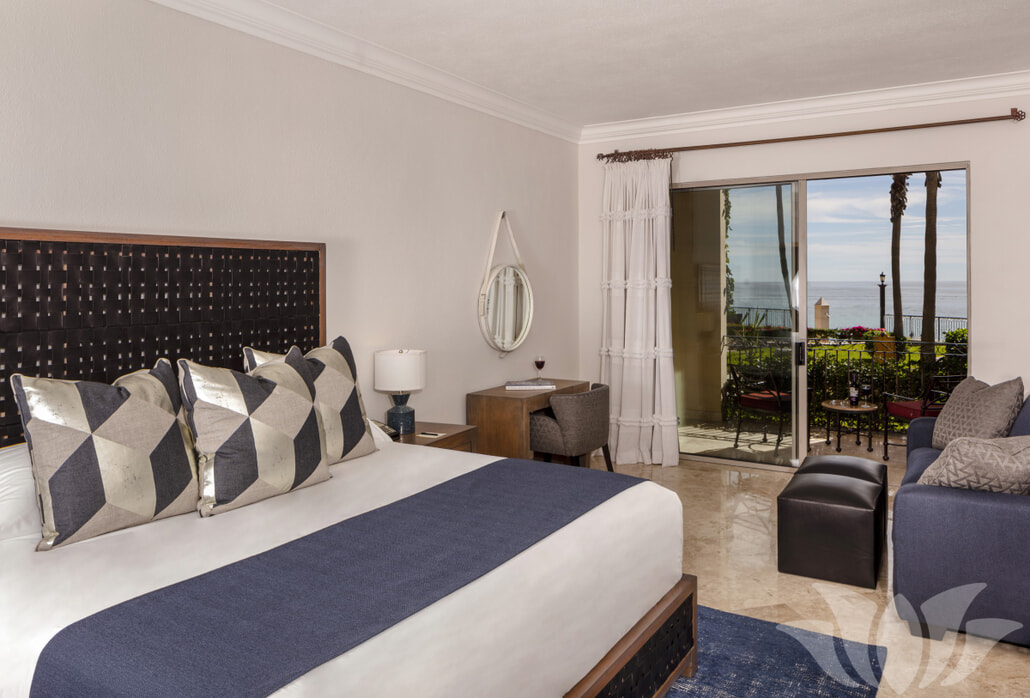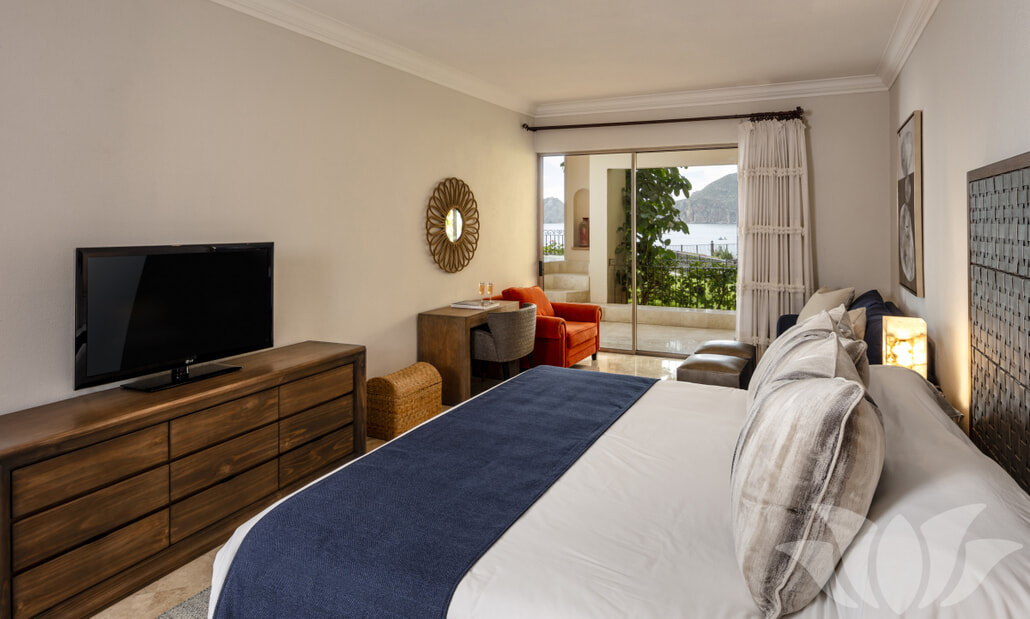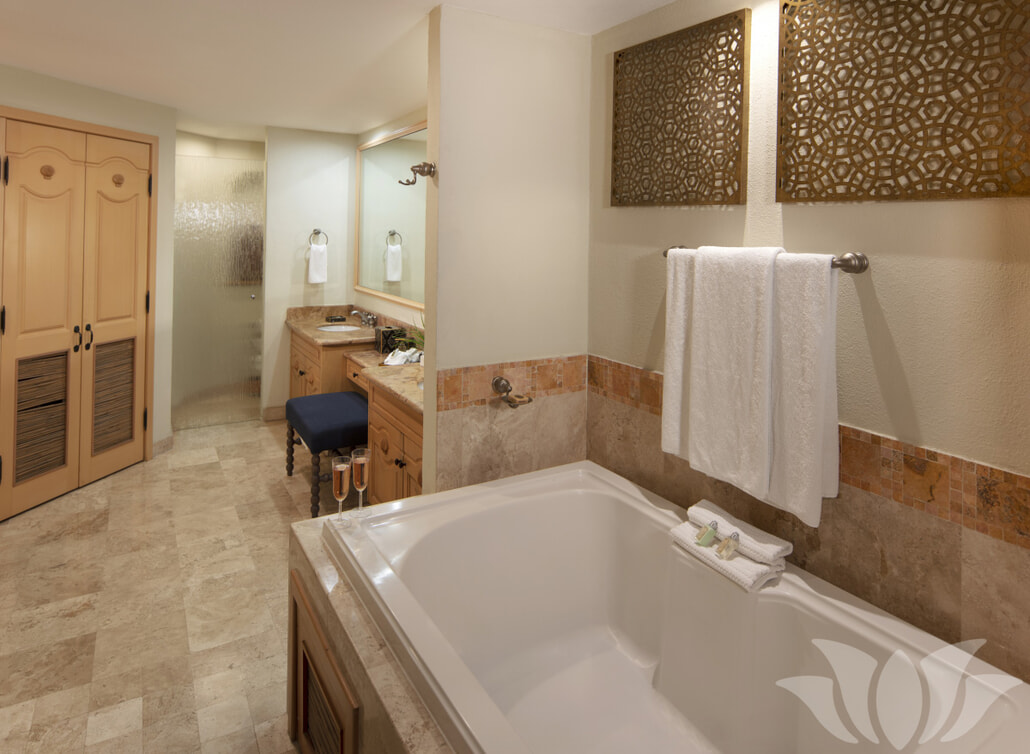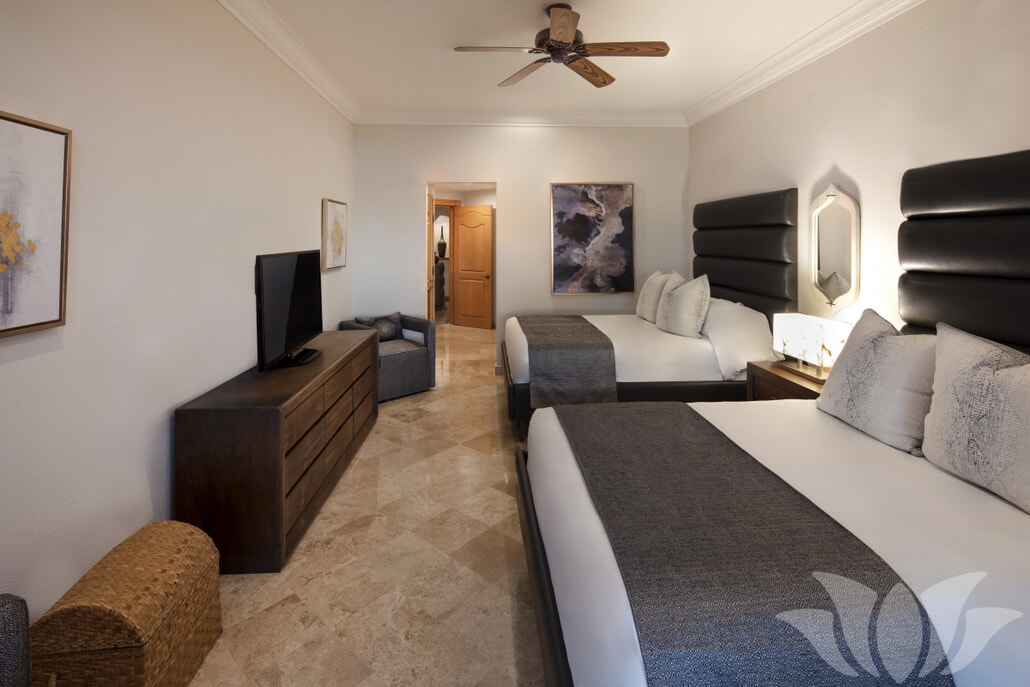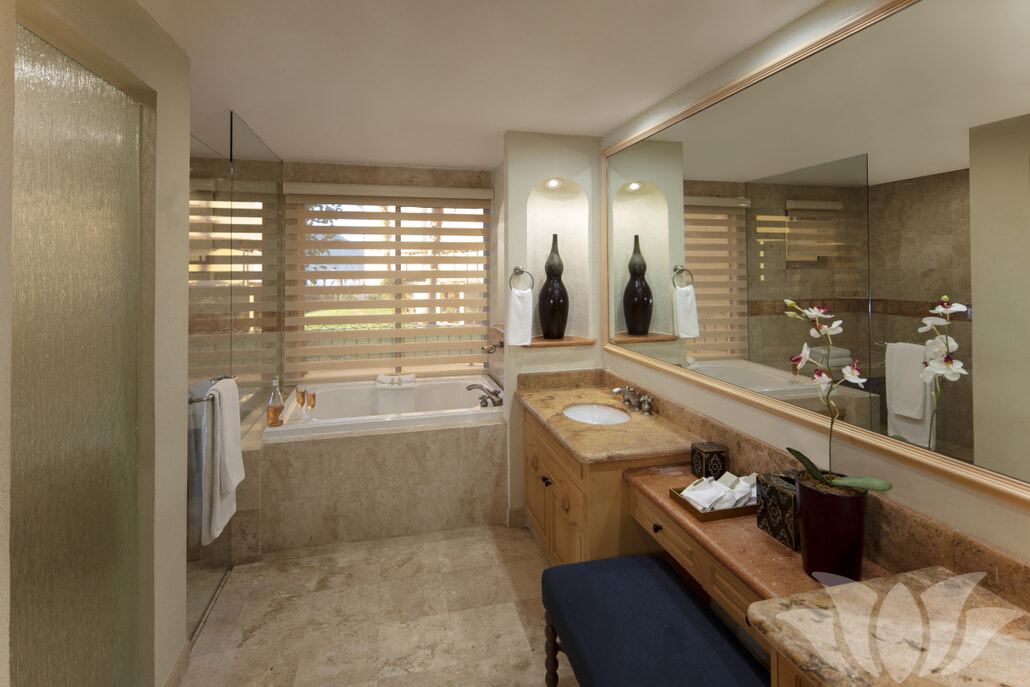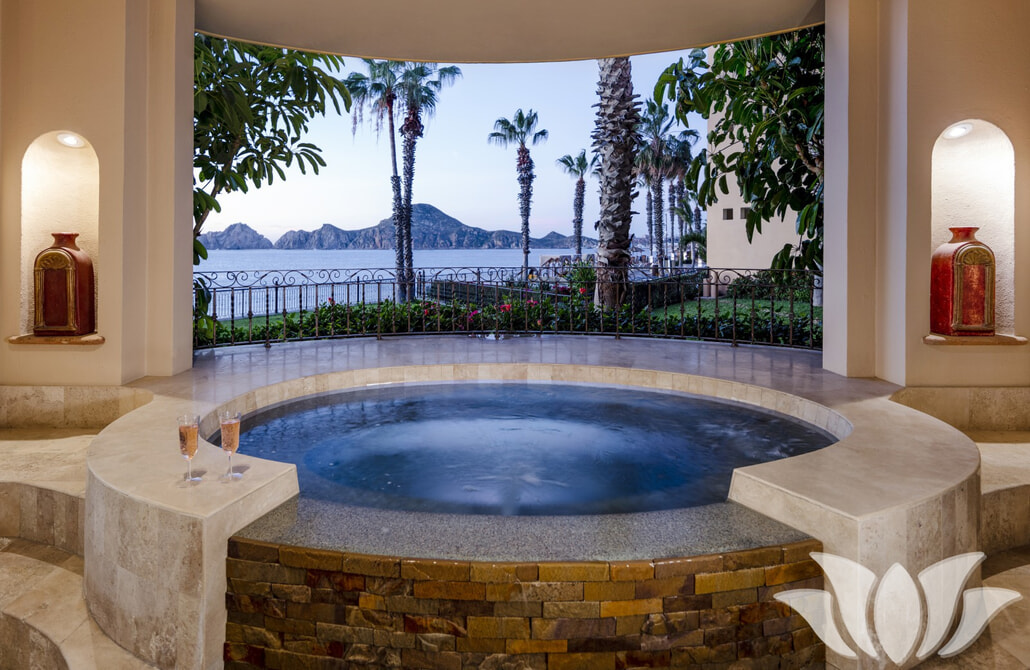 This ground floor Panoramic ocean front Luxury Villa has the most incredible views from the over 1000 square feet of terrace surrounding almost 3000 square feet of living space. Enjoy amazing vistas of the ocean, Land's End, Medano Beach, the pool area, and Cabo San Lucas. Every room in the Villa offers stunning views.
With three bedrooms and four full baths (two with spa tubs), this 5-star villa can sleep up to 10 people comfortably. The spacious living and dining rooms are the perfect place to relax with family and friends. A full gourmet kitchen provides all you need to prepare that special meal or just enjoy a snack. The large terrace features a private hot tub, gas barbecue and plenty of space for dining, sunbathing, or just relaxing while you watch the sunset.
Luxury features abound in this beautiful Penthouse style ocean front Villa including cream travertine marble floors, carved maple entry doors and kitchen cabinets, granite countertops in all bathrooms and kitchen, 10 foot ceilings in living areas, zoned central air & heat, ceiling fans in living room, bedrooms, and terraces, large closets and dressing areas, electronic security boxes, two line telephones, and high speed Internet connection.
2 master bedrooms each with king size beds
1 room with 2 queen beds
Four baths (with showers)
2 with spa tubs Each bedroom has a bath and the fourth is off of the entry
Large stove with oven
Microwave
Dishwasher
Garbage disposal
Side-by-side refrigerator
Icemaker
Washer/Dryer (separate laundry room)
Dishware, glasses, flatware, cookware, kitchen utensils and small appliances
Breakfast bar
Dining Room seats 8
Televisions & DVD's in living room and each bedroom
Stereo system with CD player in living room
Wet bar and mini-refrigerator on terrace
Table, chairs, lounges chairs, gas BBQ & Hot Tub on terrace
Holiday Surcharge for Easter, Thanksgiving, Christmas & New Years
From our guests
Villa 3101
Everything is always nice neat and clean the people in the lobby are always very friendly and helpful great food at the restaurant Love the place!
Villa 3101 from November 3-6 2019
Absolutely gorgeous place to stay. Went for a quick 4 day vacation from San Diego to La Estancia, and it was outstanding. The villa is beyond anything you could imagine and is immaculate. The setting itself if lovely, with full views of the oceans, and trust me when I say the sunrises and sunsets are fabulous. Everything you need is right there, no need to make excursions out and about if you don't want to. There is a little market on the premises, and the kitchen is full equipped.
We booked our trip with Giovanni, mailed checks directly to his Orange County office. We arranged transfers with Victors' Transportation (which Giovanni hooks you up with) and scheduled and paid for services in advance (again…noting to worry about once we arrived). Victors' was exactly where they said they would be. Prompt and courteous, with nice clean vehicles. Only thing required was a tip for the driver.
Once at the villa, check in was quick and easy. It's a no cash resort, so you put a credit card on hold for all additional things you may use or need. Concierges were always available to answer questions. Most of all the smell in the lobby is heavenly…not sure what it is, but it's wonderful to catch the sweet breeze when the doors open. Bell service was gracious and timely (as they hail taxis for your in town needs). I particularly enjoyed the humor and greeting we received from Juan Luis or maybe it was Jose Luis…a big jolly guy who has the greatest grin and best laugh ever!
Villa 3101 is about 25 steps from the pool and 1/2 a short block to the beach. The entrance to the beach area is guarded by Estancia staff, and the beach area where you sit, it roped off. The spa in the villa was great, just for our group, but we used the facility outdoor spa also, and it's within 15-20 steps from the villa. The pool is stunning, clean with plenty of staff to take care of your needs. (Forewarning…you can't bring your own snacks from the villa poolside).
As for restaurants on the premises, didn't care for the "farm to table grill" place next door to Estancia, BUT the La Casona Restaurant is a MUST. It really was the highlight of our trip. So many great things to say about it…not enough room. Delicious food, impeccable service (Pasqual was our waiter/host, and he KNOWS his stuff). Broken English is everywhere you Spanish in a great asset to have, but you can do just fine without. Drinks were excellent. Just writing about it, makes me want to return!
We did have a couple of tiny problems that popped up, like the door to one of the bedroom wouldn't open, but we called the contact number and it was fixed within the hour. Also the spa wouldn't bubble at all, nor would it heat warm enough for our liking…so again, 1 phone call fixed the issue. Many of the staff have been there for 18-20 years, so rest assured, they are quite familiar with all the facilities. Certainly, nothing dampened our trip whatsoever.
SO, If you enjoy your time with the family, in your jammies, or just lounging around on the patio furniture, as if you were at home….this is your place. Financially it works out nearly the same as booking multiple hotel rooms, (praying they are all connected)! The entire process is simple and stream-lined, and there is no doubt in my mind that you will be equally satisfied with your stay there.
The best unit at La Estancia!!!
Thank you so much for letting us enjoy your wonderful panoramic ocean front villa for the week! Everyone loved the villa and the highlight of it was the location. It was so convenient being on the first level so we had walk-out access to the beach and pool instead of having to walk down long hallways and use an elevator. We cannot wait to come back and we highly recommend this unit to anyone looking to stay at La Estancia!
5 out of 5 stars (based on 8 reviews)